---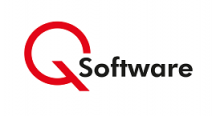 Mani Holdings (UK) Ltd is a 25 years old organization based out of London, UK helping organizations to successfully implement digital transformation projects, supported with necessary training. Amstar is proud to be an associate of Mani Holdings for QSoftware Implementation
Audit, Risk, Compliance and Governance solutions from Qsoftware:
We help to ensure that your ERP is well protected. Remote access is the new normal and it is the need of the day to take good care of the system.
We provide tools and technologies to.
· Manage Segregation of Duties, Audit and SOX compliance in your Oracle ERP system.
· Detect Fraud and prevent loss with a suitable Risk mitigation in your Oracle ERP system.
· Manage Oracle ERP security efficiently with a workflow to ensure the security is consistent.
· Audit your Oracle ERP Licenses and maintain legal / contractual obligations.