---
      Digital Transformation & RPA
---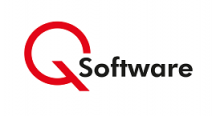 Software Applications Implementation Services:
Complementing our training and manpower augmentation services, we have teamed up with 'Mani Holdings (uk) Ltd' to implement digital transformation and robotic process automation projects. We empower your business to manage the ongoing testing time.
We have solutions to help your customers and suppliers with self-service online system, empowering employees to work from anywhere securely. Audit trail and proactive alerts to management is part of all our solutions. We help you with the right tools and best practices including training.
Our solutions primarily based on real-time data access, delivered anywhere, any device and anytime. The Digital transformation projects that we manage are in 3 main categories,
Intelligent Automation using RPA/AI techniques to improve business performance.
Analytic solutions using real-time data for decision-makers.
Periodic system audit, Risk and Compliance management solutions.
Robocorp open source RPA solutions:
We have solutions to refine your business processes and introduce Robots to do repetitive and time- consuming tasks. Your employees' productivity will increase by eliminating stressful time on doing mechanical work. Some of the key benefits of our RPA solutions are,
Highly flexible to handle complex tasks.
No vendor locking, open source giving customer full control of RPA tools.
Training and Consultancy OR Turnkey project delivery model.
AI solutions from multiple service providers:
AI is fast catching up in many industries and the scope for implementation is limitless. It is hard to find one tool for all, to meet the requirement of AI applications.
We handle AI projects on behalf of the customer and work with multiple vendors and implementation partners specialized in AWS, Azure, IBM, Google.
We are happy to do a proof of concept projects to evaluate what works best for your business.
Adapting AI is a big challenge and we have required expertise to handhold the customers in their AI journey. We have a team of domain experts who can understand your business data and prepare required data for Machine Learning and beyond.
Integrated Analytics solutions from Insightsoftware
The world is undergoing rapid and continual change. Now more than ever, finance teams need to stay agile to help their organizations adapt quickly to changing business conditions. Our solutions integrated with multiple data sources and designed to do real-time data capture for timely decision making and set required proactive alerts.
Integrated with more than 100+ ERPs popular globally.
Adapting the right continuous planning and reporting tools.
Increasing Productivity, Visibility, Accuracy and Compliance across all departments.
Providing single version of truth using real-time data from multiple systems and sources.
Audit, Risk, Compliance and Governance solutions from Qsoftware:
We help to ensure that your ERP is well protected.  The remote access is the new normal and it is the need of the day to take a good care of the system.
We provide tools and technologies to
Manage Segregation of Duties, Audit and SOX compliance in your Oracle ERP system.
Detect Fraud and prevent loss with a suitable Risk mitigation in your Oracle ERP system.
Manage Oracle ERP security efficiently with a workflow to ensure the security is consistent.
Audit your Oracle ERP Licenses and maintain legal / contractual obligations.​
We remain at your service, please feel free to contact us for a fact finding meeting to discuss digital transformation opportunities. We help in maximizing the utility of your resources to stay ahead of competitors using current technologies and transform mechanical deskwork into "smart deskwork".
Reach out to us at [email protected] or at  +91-9880660787 / +91 9916102388 for more details